As the year comes to a close many business leaders are looking at the state of their technology and considering their needs for the new year. Having a solid technology plan in place can help you forecast what hardware and software your business needs to remain competitive.


What is a Technology Plan?
A technology plan is a blueprint for how your organization will use and invest in technology going forward. A good technology plan should include:
A vision of how data and technology can enable strategic outcomes
A platform architecture that becomes a blueprint for future capabilities
A short-term action plan that delivers near-term value
A plan to streamline workflows and automate processes
A resources plan that aligns functional capabilities, skills, and structures with planned investments
To be effective, a technology plan shouldn't just encompass an organization's needs based on its current operating framework, it must also accommodate the future needs of the business.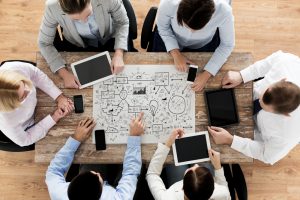 Creating an Effective Technology Plan in Three Steps
Have one master plan and several smaller, function-specific plans for key investments. Here are three steps to take to create an effective master plan.
Analyze Where You Are Currently – Focus on data architecture and life-cycle management, and create a technology playbook of processes, compliance, and contracted third-party services and costs. A technology assessment by an experienced third party can be helpful.
Construct Your Roadmap – Identify any gaps between your future business strategy and current technology assets.  Quantify the costs and investments to prioritize investments. Be sure to include engineering costs, software licenses, cloud expenses, and third-party consulting. Your plan should be scalable and address any regulatory compliance needs and security.
Implement – Put a small team in place to manage implementation. The team should define your options and create a phased-in schedule. Measure success by implementing your strategy in short, manageable sprints.
Keeping your needs and business imperatives in mind is the key. When budgeting, decide which functions you want to run, grow, and transform. This can help you to allocate spending and keep current operations intact as you work to find and develop new revenue and stay current with fast-changing technologies.
About hubTGI
hubTGI is a Canadian-owned Managed Services provider that offers Print Services, Workflow Solutions, Managed IT, Cybersecurity Solutions, Cloud Services and VoIP to help their customers control costs, secure their data and make their people more productive. 
For the latest industry trends and technology insights visit hubTGI's Resources page.