Managed Services can be transformative for educators looking to streamline their workload and free up valuable time. With the increasing reliance on technology in classrooms, educators are increasingly tasked with handling IT issues, managing data, and dealing with administrative tasks, taking away from their primary responsibilities. Managed Services offer a comprehensive solution to manage these tasks, allowing educators to focus on what they do best – educating and inspiring their students.

Here's how Managed Services can benefit educators and improve educational outcomes:
1. IT Support and Maintenance: Managed Services can handle all aspects of technology infrastructure, including hardware and software maintenance, updates, and troubleshooting. This reduces the burden on educators, who often lack the technical expertise to deal with complex IT issues, allowing them to focus on teaching instead.
2. Data Management and Security: Educational institutions deal with vast amounts of data, including student records and sensitive information. Managed Services can take care of data management, backup, and security, ensuring that valuable data is protected and that educators don't need to spend time on these tasks.
3. Network Management: With the school's network infrastructure expertly managed, you can count on seamless operation, top-notch security, and reliable internet access for both staff and students.
4. Software and Application Support: Managed Services providers can manage software installations, updates, and licensing. They can also provide technical support for various educational applications, making sure educators can use them effectively without getting bogged down by technical glitches.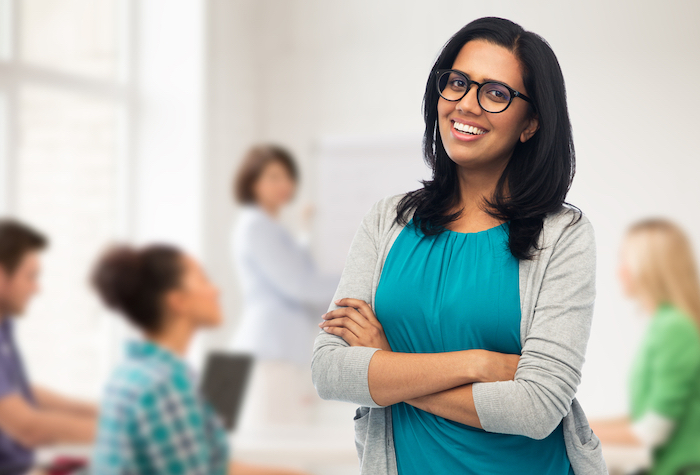 5. Hardware Procurement and Management: Assistance from external Managed Services providers facilitates the sourcing and management of hardware, such as computers and other devices for classrooms and labs. As a result, educators are freed from the time-consuming responsibilities of researching, purchasing, and maintaining hardware.
6. Cloud Services and Virtual Learning Platforms: With the increasing adoption of cloud-based solutions and virtual learning platforms, Managed Services can manage these technologies, ensuring their smooth operation, and providing support to educators and students using them.
7. Administrative Support: Administrative tasks, including the management of email systems, calendars, and document collaboration platforms, can be efficiently streamlined to enhance communication and coordination for educators.
8. Cybersecurity Measures: Educational institutions are often targeted by cyber threats due to the sensitive data they hold. Managed Services can implement robust cybersecurity measures to protect against potential attacks and data breaches, alleviating the burden on educators to deal with security concerns.
9. Monitoring and Reporting: With proactive monitoring of the school's IT infrastructure, potential issues are identified and addressed before they escalate into significant problems. Regular reports on system performance and security are also provided, ensuring educators stay informed without the need for their direct involvement.
By offloading these tasks to Managed Services providers, educators can dedicate more time to planning lessons, engaging with students, and refining their teaching methods. Ultimately, this can lead to improved educational outcomes and a more fulfilling teaching experience.
About hubTGI
hubTGI is a Canadian-owned Managed Services provider that offers Print Services, Workflow Solutions, Managed IT, Cybersecurity Solutions, Cloud Services and VoIP to help their customers control costs, secure their data and make their people more productive. 
For the latest industry trends and technology insights visit hubTGI's Resources page.