Did you know that large format printers aren't just for businesses? They can also be game changers for schools and education facilities. In this blog, we will explore the exciting ways large format printers can benefit schools, from creating stunning posters to offering unforgettable hands-on learning opportunities.

Here are five big benefits a large format printer can bring to schools:
1. Cost savings: Schools can save money by printing large format materials in-house instead of outsourcing the printing job to a third-party vendor. By investing in a large format printer, schools can avoid costly markups for custom or rush orders. In-house printing allows for more control over the printing process, reducing the chances of errors and reprints which can be costly.
2. Customization: Large format printers offer schools the ability to customize their materials, such as banners, posters, and signs, to suit their specific needs. With in-house printing capabilities, schools can produce fully customized materials with unique designs, logos, and messaging. This also provides the flexibility to make last-minute changes to materials without having to go through a third-party.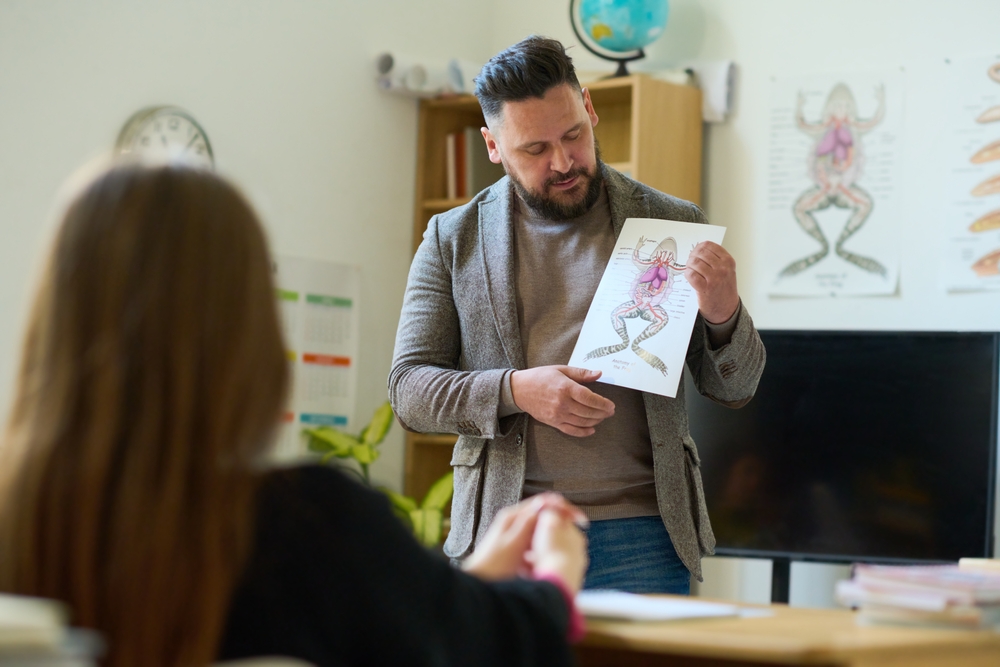 3. Creative Projects: Large format printers are not just limited to banners and posters. Think bigger! These printers can help schools create unique and engaging projects that truly bring educational concepts to life. Imagine a stunning mural in your school's hallway showcasing the history of art, or an infographic detailing the process of photosynthesis that fills a classroom wall in vibrant colors. With large format printing, you can produce large-scale visuals that make a big impact. It's a great way to help students visualize in a more tangible way, especially for visual learners.
4. Versatility: Large format printers can print on a variety of materials, such as banners, vinyl, fabric, and paper, making them incredibly versatile and able to produce a wide range of materials for schools. Need to create a customized banner for a major school event? No problem. Want to print posters to showcase your school's latest achievements? Easy. Looking for a way to print high-quality images on durable vinyl for outdoor use? Large format printers can handle that, too.
5. Time savings: In-house printing allows schools to reduce the time spent on coordination with third-party vendors, clarifying specifications, and worrying about delivery deadlines. With a large format printer at their disposal, schools can streamline the entire process, from designing to printing, and even finishing their materials, all in-house.
Large format printers have a lot to offer schools beyond simply printing banners and posters. With the ability to save costs, customization, creative opportunities, versatility and time savings, large format printers can be invaluable tools for schools and education facilities. The possibilities are endless, from murals and infographics to personalized banners. By investing in a large format printer, schools can gain greater control and creativity over their printing needs, ultimately benefiting their students and enhancing the learning experience.
About hubTGI
hubTGI is a Canadian-owned Managed Services provider that offers Print Services, Workflow Solutions, Managed IT, Cybersecurity Solutions, Cloud Services and VoIP to help their customers control costs, secure their data and make their people more productive. 
For the latest industry trends and technology insights visit hubTGI's Resources page.