Businesses were already on a transformative path in terms of remote work and how they were operating prior to 2020. COVID-19 accelerated the trend. Policies like flex time, remote work, and a focus on employee experience were just a few changes modern businesses were adopting.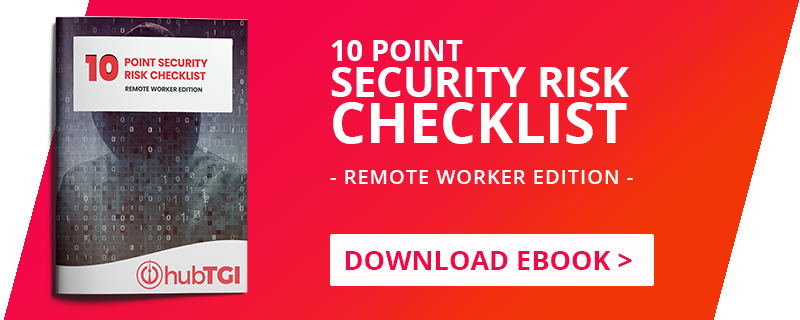 The newest business trend is the hybrid work model. The hybrid model creates a flexible work schedule that allows employees the freedom to split their time between working remotely from home and coming into the office rather than structuring the workday around a desk in a physical office space.
The result of this arrangement provides businesses with a number of benefits from better access to top talent, to happier employees, and improved innovation.
The Technology Needed to Support a Hybrid Workforce
The hybrid work model requires organizations to ensure that they have the proper technological resources in place so employees are as productive at home as in the office. Here are some key tools you must consider when transitioning to a hybrid work model:
Project Management
To ensure progress, it's critical for employees to have complete visibility into their tasks no matter where they are working from. Team members should be able to easily see deliverables, priorities, and the work they need to finish to meet project goals.
Consider tools like Basecamp, Teamwork, Trello, or Microsoft Teams. These programs promote seamless project continuation whether your team is working from home, the road, or the office.
Unified Communications (UC)
With your workforce working from multiple locations, it's important to have a single platform where they can access everything they need to do their work. UC can help!
UC is the consolidation of all of your employee's communication tools – like video conferencing, IM, VoIP, phone systems, and file sharing into a single platform. This helps to promote collaboration by giving your team everything they need wherever they are along with an excellent user experience.
Hardware
When your employees leave the office, they should not be using a personal device. This can create serious security issues and it also means that they may not have access to the tools they need to do their jobs. Invest in hardware for each team member so your IT team can have complete control over the technology and security.
Are you moving towards a hybrid business model? Do you have the right technology in place to set your team up for success? Here at hubTGI, we've partnered with Genesis, a highly sophisticated systems integration company to provide our customers with world-class solutions to enable a better way to work together.
They offer outstanding audio-visual Integration and collaboration solutions that can bring your remote and office workers together including:
AV Integration Solutions: Their experienced integrators can provide AV solutions for almost any space such as: huddle rooms, meeting rooms and conference rooms to name just a few.
Collaboration Solutions: Including videoconferencing, video and webcasting, and unified communications to keep your workforce seamlessly connected.
GenConnect Solutions: Leverage one of their many pre-designed room packages to rapidly deploy one or many rooms, reducing time and saving money.
Ready to learn more about how a hubTGI / Genesis Integration solution can support your hybrid workforce? Give us a call and let's start the discussion!